On March 23, 2019, the Development Research Center of the State Council hosted the "Economic Summit of China Development Forum 2019" at the Diaoyutai State Guesthouse in Beijing. The theme of this year's Forum was "Greater Opening-up for Win-Win Cooperation."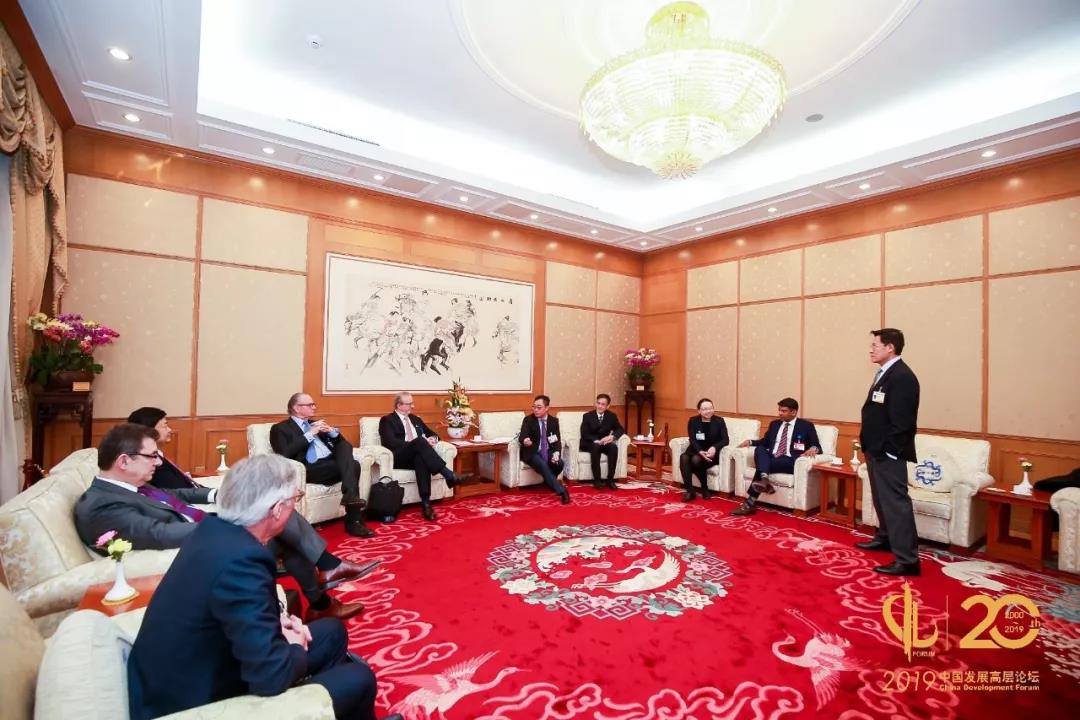 Liu Dianbo, Chairman of the Board of Directors of Luye Life Sciences Group, chaired the parallel session on "Improving Access to Medicine for All", leading an in-depth discussion on drug accessibility issues. Participants included Wang Ping, Director of the Drug Registration Management Department of NMPA; Albert Bourla, CEO of Pfizer; Li Chuyuan, Chairman of Guangzhou Pharmaceutical Holdings Co., Ltd.; Vas Narasimhan, CEO of Novartis; Olivier Brandicourt, CEO of Sanofi; Stefan Oschmann, Chairman of the Executive Board and CEO of Merck Group; as well as leaders from other major pharmaceutical companies.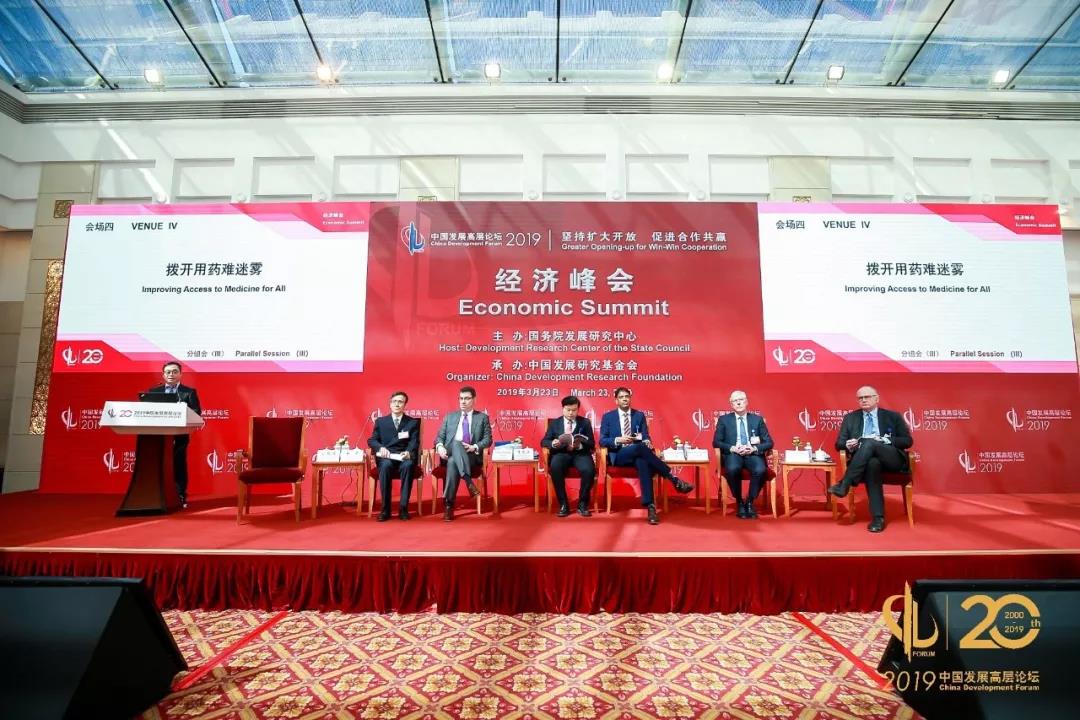 During the session, Director Wang Ping shared the progress of the current revision of the Drug Administration Law and the Drug Registration Management Measures, and the next steps and direction of China's drug review and approval system reform. He also discussed with global executives about how to create a good environment for pharmaceutical innovation.
Global leaders from pharmaceutical companies, such as Pfizer, Guangzhou Pharmaceutical Holdings Co. Ltd, Novartis, Sanofi, Merck, etc., had meaningful dialogue and discussions on drug accessibility from various perspectives. In particular, they considered deepening the drug review and approval system reform to encourage innovation; drawing on the EFPIA's experiences in R&D innovation and drug supply; improving accessibility for orphan drugs; strengthening regional resource synergies; and increasing access to innovative medical technologies. These leaders applauded China's achievements in recent years in drug review and approval system reform. They expressed confidence in the sustainable and healthy development of China's pharmaceutical industry, and committed to bringing more high-quality and innovative medicine to the Chinese patients in the future.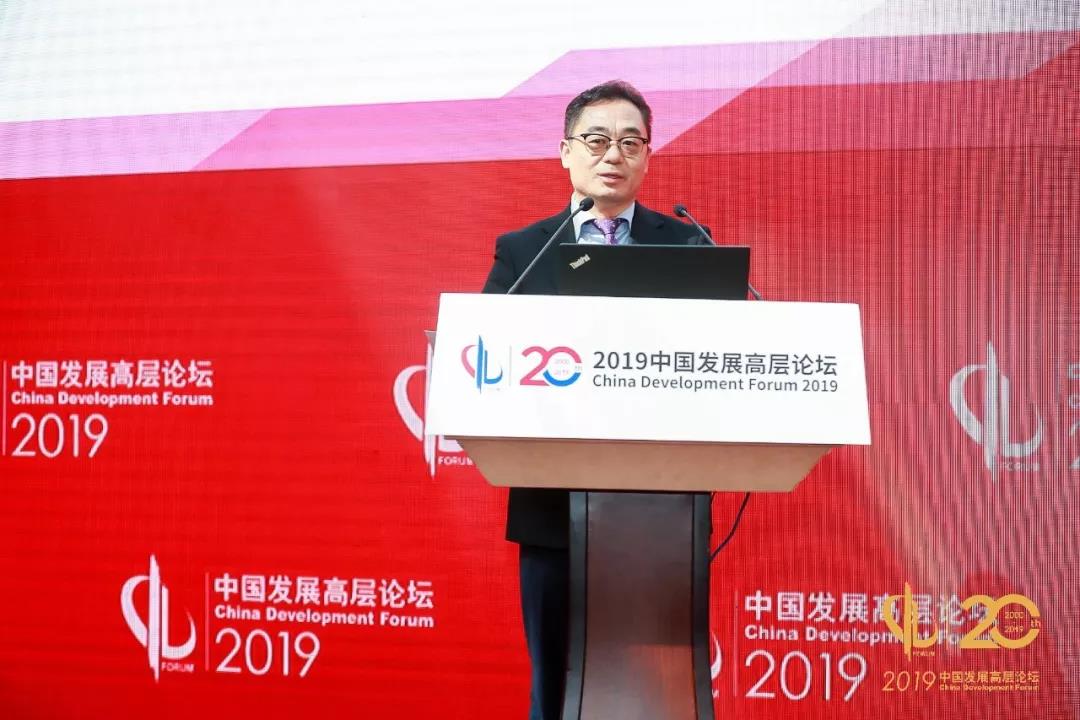 Chairman Liu Dianbo said, "In the face of diseases, humanity is facing common challenges. We should continuously push forward innovation and collaboration to provide high-quality innovative medicines to support medical reform and the Healthy China Initiative, and to improve people's access to high-quality medical services. This is our mission and also where our value lies."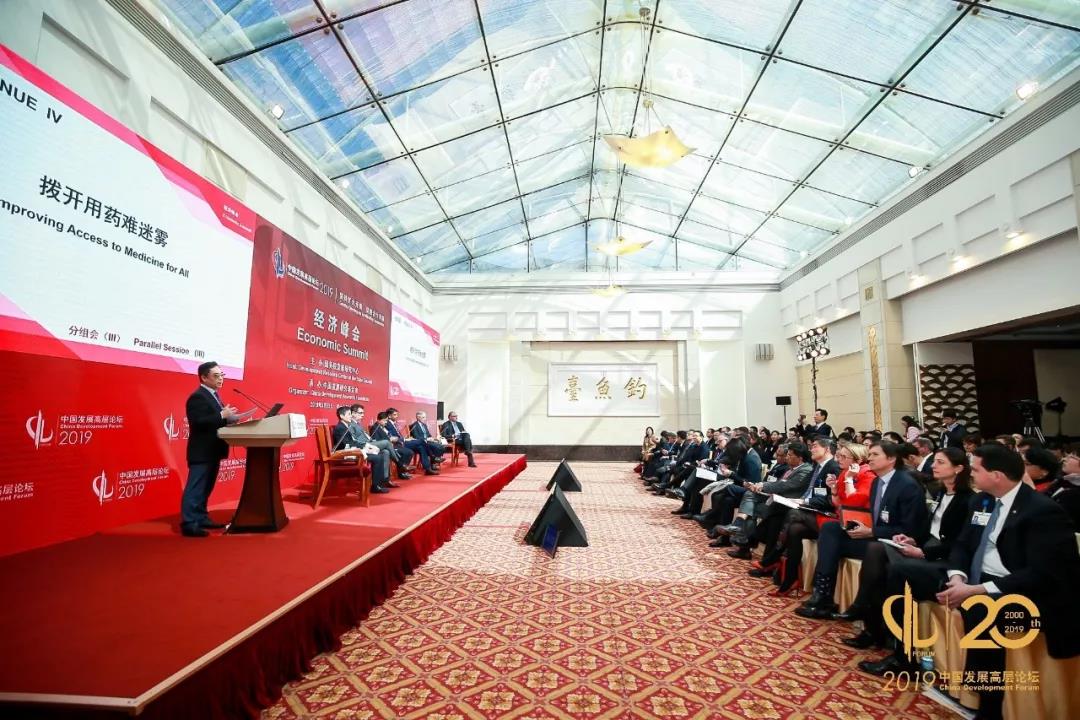 During the forum, Chairman Liu had an active exchange with global leaders of multinational pharmaceutical companies, such as Pfizer, Novartis, Sanofi, Merck and AstraZeneca.
Senior Chinese government officials, global business leaders, political elites, and leading academics from home and abroad gathered at the form to exchange their expertise and outlook on major economic issues. Attendees included over 50 central government leaders, more than 150 foreign representatives (including 96 executives from Fortune 500 companies and global leading companies), and about 30 internationally renowned scholars. Former US Treasury Secretaries Robert Rubin, Jacob Lew, and Lawrence Summers also attended the Forum.