From August 28 to 31, the 17th National Congress of Psychiatry (CSP2019) of the Chinese Medical Association was held in Nanjing. The conference brought together experts and scholars from around the world. More than 5,000 psychiatrists from all over the country attended the conference, making it the largest and most impactful so far.

Luye Life Sciences Group's Luye Pharma, Luye Medical, and other business units made their debut, contributing to the conference's many high-level academic seminars and exchanges, promoting international academic exchanges and accelerating the development of Chinese psychiatry.

Luye Pharma: global experts talk about the "science and art" of mental illness treatment

At the conference, Luye Pharma held three academic sessions to promote the exchange of clinical treatment experience, the sharing of academic progress, for continuous improvement of clinical treatment level. The company also hopes to bring more innovative drugs to help patients suffering from mental illness alleviate their disease burden and improve their quality of life.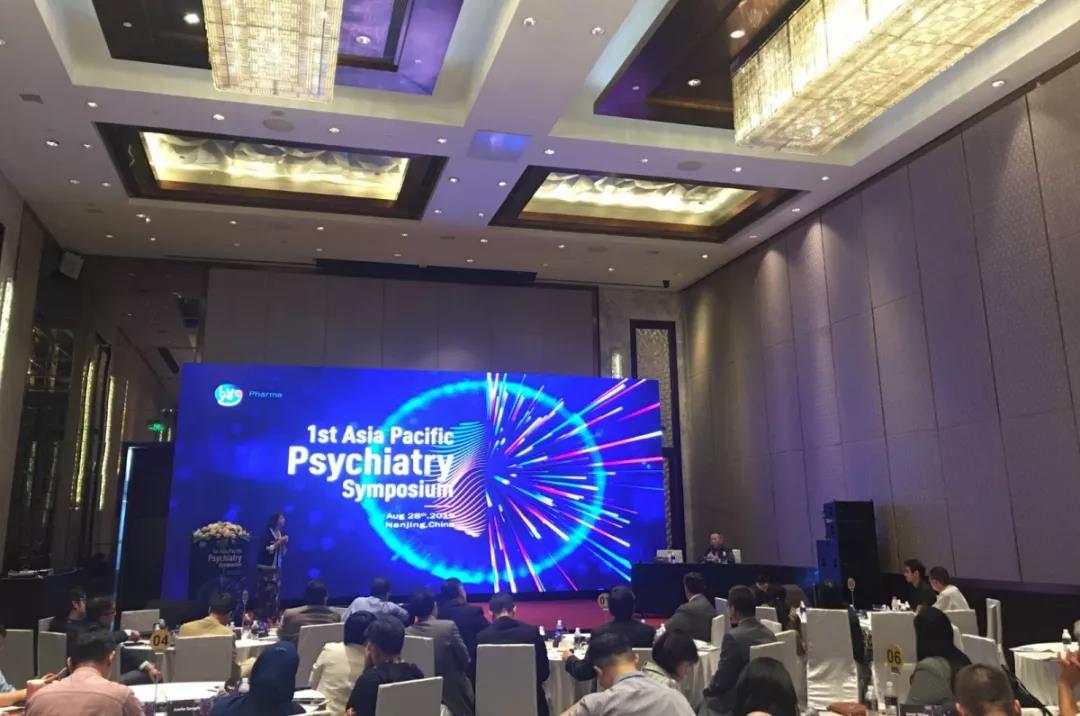 △ At the first Asia-Pacific Conference of Psychiatry, dozens of psychiatrists from 8 countries and regions including Japan, South Korea and Singapore gathered together to discuss the frontiers of academic knowledge and the direction of developments in diagnosis and treatment strategies in the field of mental health.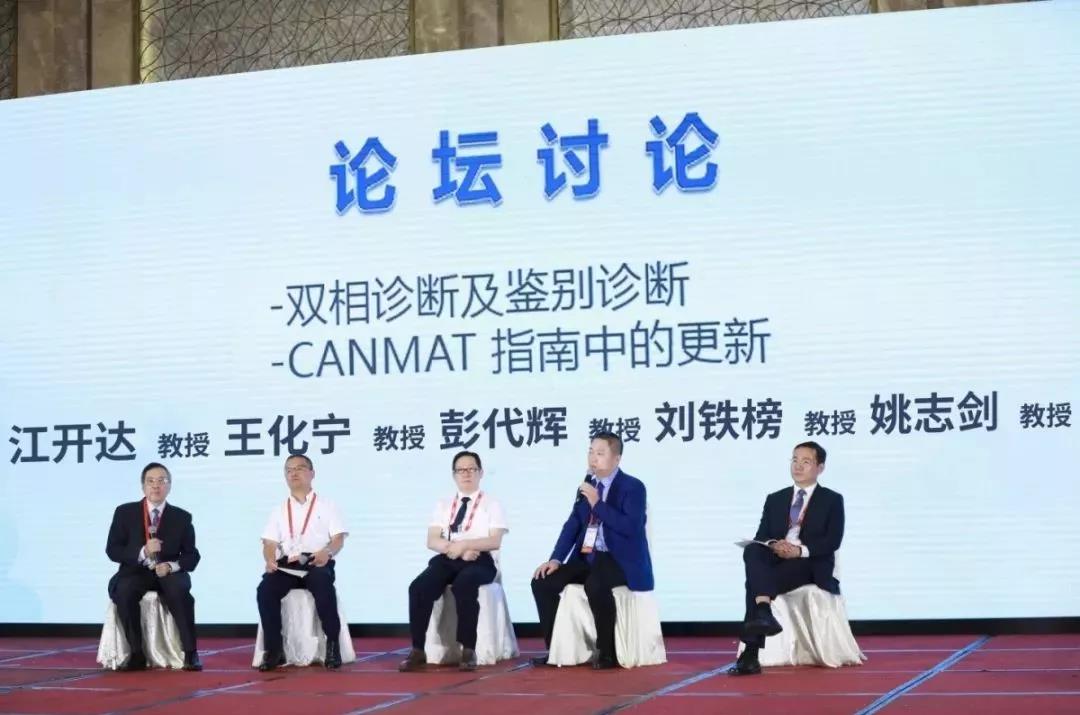 △ Some of top experts in the industry conducted patient examinations and diagnosis via video conference of a real patient with bipolar disorder, and held on-site discussion of this example case, demonstrating the "science and art" of mental illness treatment.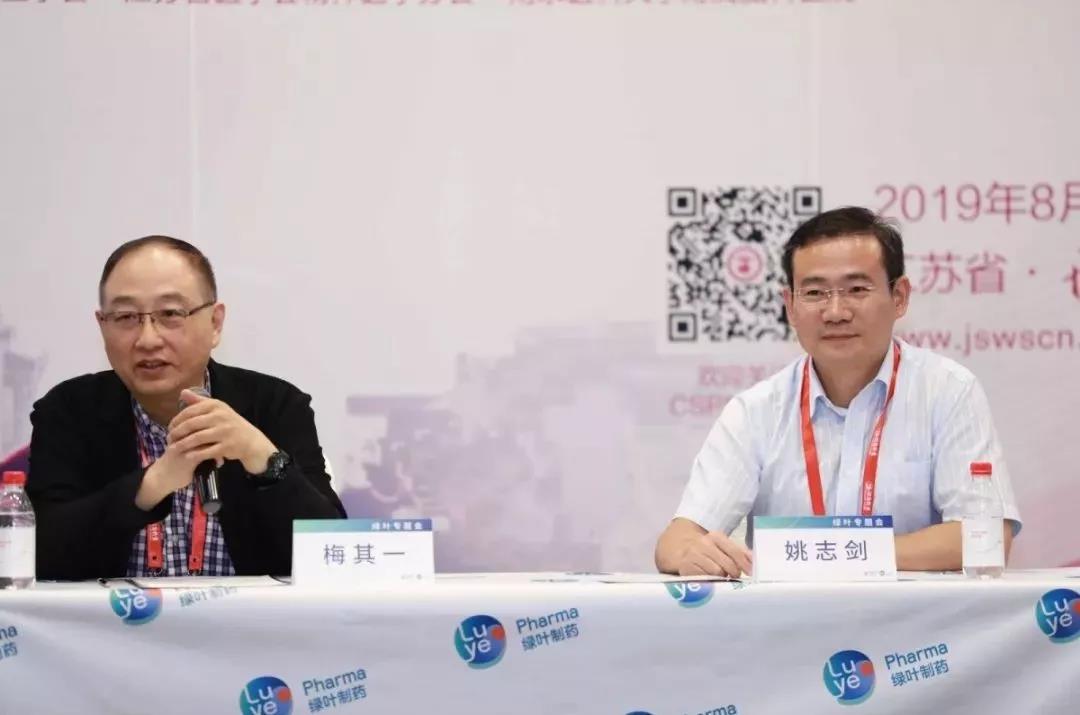 △ Experts communicated with the clinicians present on psychotherapy and non-drug management of patients.

Luye Medical: Sharing Australian mental and psychological treatment systems and experience

The management and clinical psychiatric experts of Australian Healthe Care (HCA) , a subsidiary of Luye Medical Group, were invited to the conference for the first time, during which they delivered a number of academic presentations, and conducted in-depth exchanges and discussions with experts and physicians in the Chinese psychiatric field. Their participation helped introduce and promote Healthe care's mature mental health medical service system to psychiatric experts in China, and encouraged them to jointly explore how to provide better mental health solutions for Chinese patients. At the "Private Mental Health Institution Development Forum," Julia Strickland-Bellamy, Chief Operating Officer of Healthe Care, shared the current status of the Australian mental health care system and the overall situation of HCA's mental health business, which was received by their Chinese counterparts with great enthusiasm.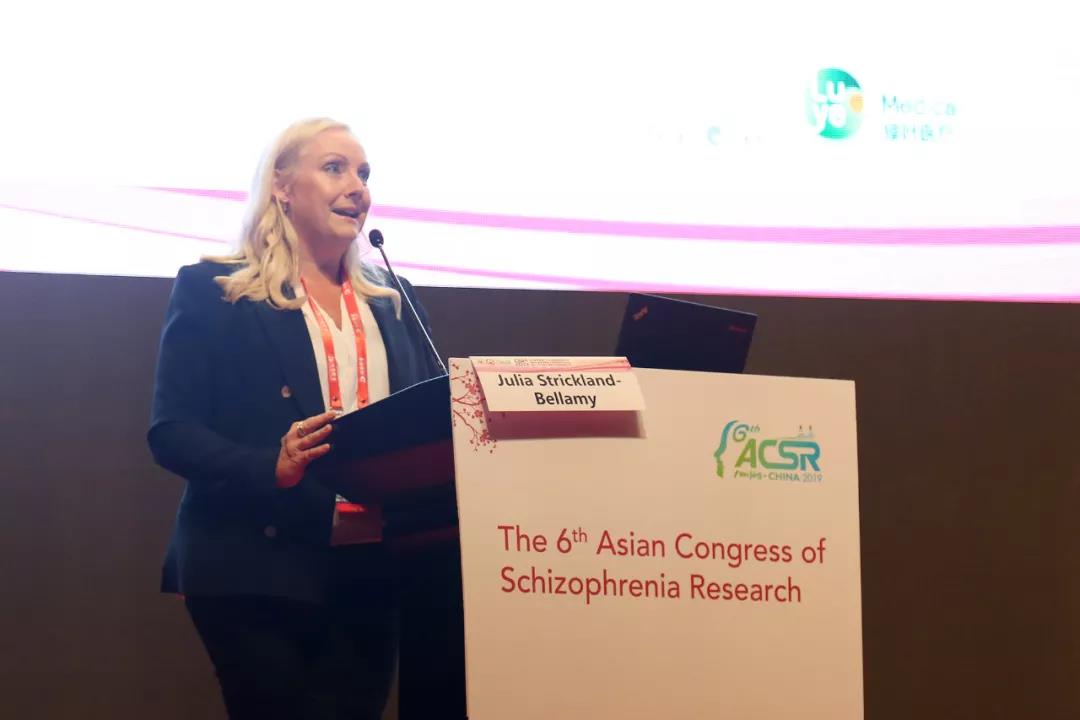 △Julia Strickland-Bellamy,COO of Healthe Care

At the Continuing Education Collaboration Group meeting, two clinical experts from Australia in the field of psychiatry and psychology shared the training system of mental health and nursing professionals in Australia.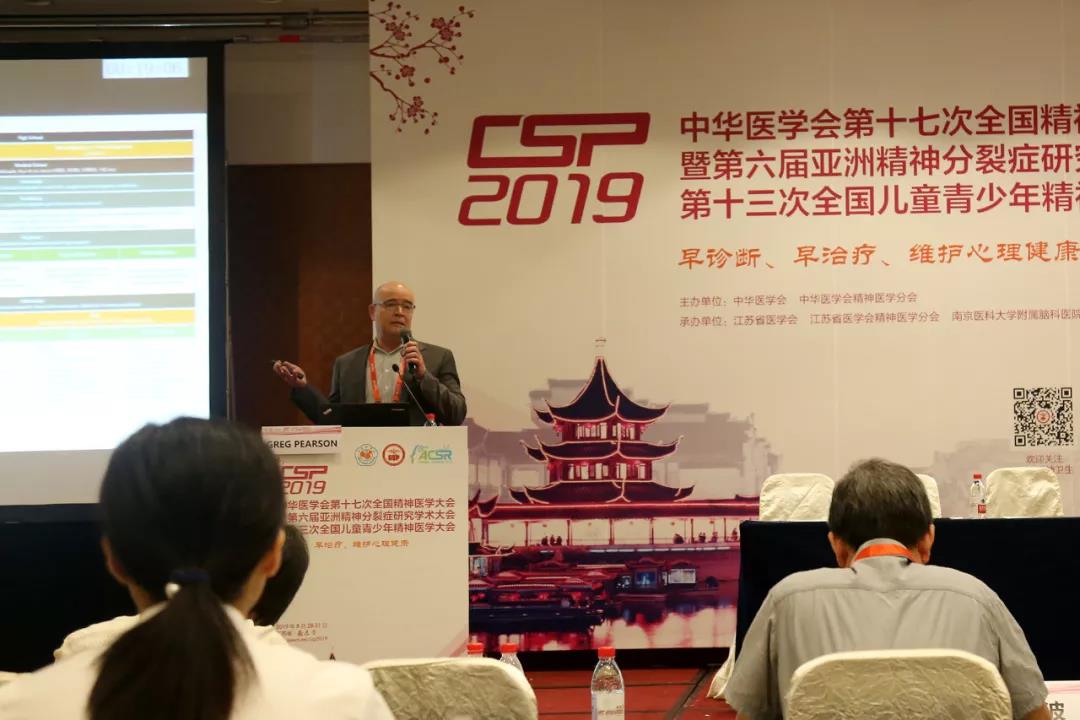 Dr. Greg Pearson's presentation entitled "Psychiatrist Training in Australia" gave a detailed introduction on the training and certification system for Australian psychiatrists. Dr. Pearson became a fellow of the Royal Australian and New Zealand College of Psychiatry in 1992. He is currently working at the Currumbin Medical Center under Healthe Care, leading the center to become a well-known private psychiatric hospital in Queensland.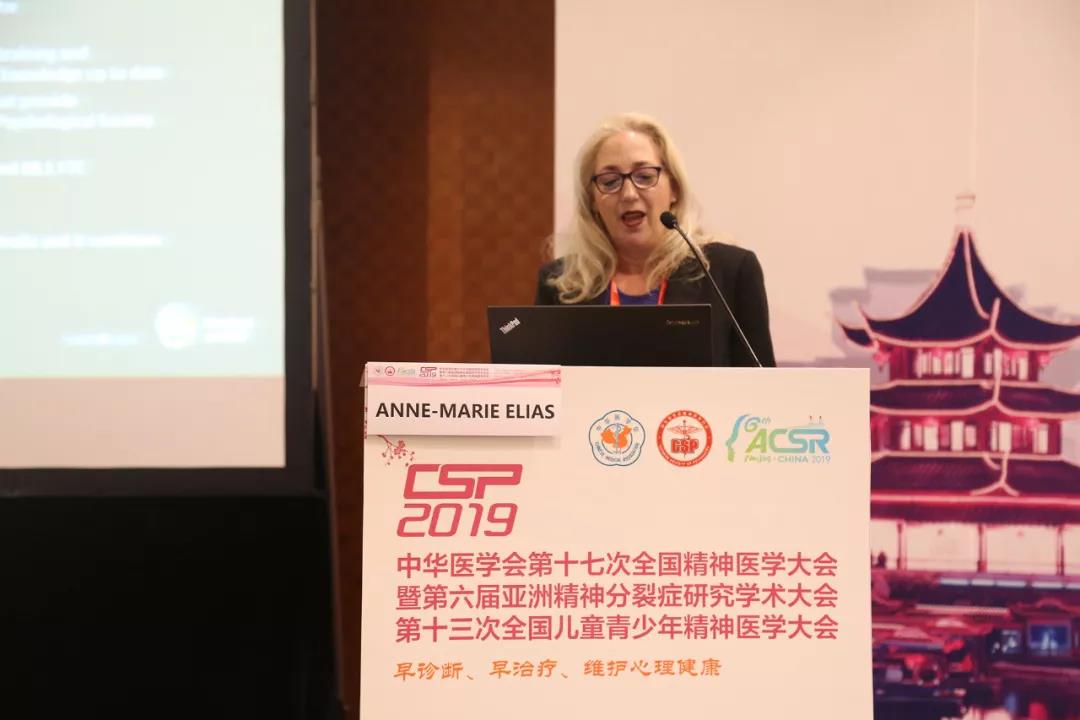 Clinical psychotherapist Anne-Marie Elias shared the Australian psychotherapist's training system. Anne is a psychologist with over 25 years of experience in private practice and currently works at the Currumbin Medical Center. As an Australian Psychology Board approved supervisor, she also provides supervision and placement opportunities for psychologists undertaking higher degree training and clinical supervision for nursing staff. She is well regarded by the local universities and holds an Honorary Teaching Fellowship.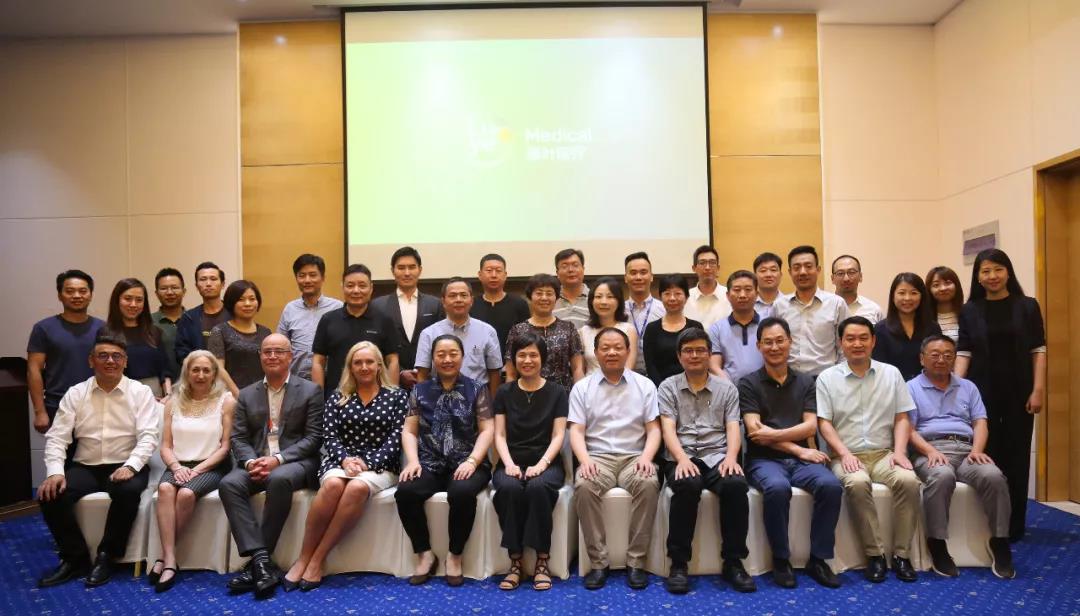 During the conference, Luye Medical (International) management and Healthe Care experts also conducted a number of small interactive seminars with their Chinese counterparts. During the communication meeting with the CSP Continuing Education Collaboration Committee, there was a lively discussion around the training of talents, degree education and continuing education. Both parties stated that they would work closely to promote joint talent training and continuing education programs to cultivate more for healthcare professionals of international horizons to provide better services to Chinese patients and contribute to the goals of "Healthy China 2030".

Create a professional online learning platform

At the CSP conference, Australia's Healthe Care and the domestic professional healthcare Internet learning platform "Yige" launched the Precision Care Program to promote the learning and knowledge exchange for experts, physicians, and nursing and rehabilitation personnel in the field of mental health. By working with psychiatric experts to provide continuing education to professionals in this field, the program is committed to cultivating more mental health professionals with international exposure and global vision.

Mental illness has become an increasingly acute public health problem in China and across the world. Luye Life Sciences Group focuses on the major human disease challenges and proactively builds the breadth of its offerings and the depth of its abilities to treat psychiatric and neurological disorders.


Luye Pharma has a number of CNS products currently under development. The NDA for Risperidone Extended-Release Microspheres for Injection has been accepted by the U.S. FDA for review, which is a first for a new drug developed by Chinese pharmaceutical companies. The pivotal trials for Rivasigamine Multi-day Patch used for the treatment of Alzheimer's disease have been successfully completed in Germany; Rivasigamine Single Day Patch will soon be launched in China and its high-dose formulation has obtained marketing authorization in Germany. In addition, Ansofaxine Hydrochloride Extended-Release Tablets (LY03005) for the treatment of major depressive disorders (MDD),and Rotigotine Extended-release Microspheres for injection (LY03003) for the treatment of Parkinson's disease have also entered Phase III clinical studies in China and the United States. Seroquel and Seroquel XR for the treatment of schizophrenia and bipolar disorder, and Rivasigamine Single Day Patch for the treatment of Alzheimer's disease are being marketed in more than 80 countries and regions around the world. The company will continually add new products to its already broad portfolio to benefit more patients in need around the world.


With more than 50 private healthcare facilities across Australia, Singapore, China, New Zealand and many other countries, Luye Medical Group is committed to providing patient-centric and value-based healthcare services. Healthe Care, a subsidiary of Luye Medical International, is currently the second largest provider of private mental health services in Australia, with 14 clinics providing outpatient and inpatient services. There're totaling more than 300 specialists,over 800 beds, 220,000 annual hospitalization days, and 50,000 days of annual outpatient visits. HCA offers targeted treatment solutions for adolescents, perinatalwomen, the middle-aged and the elderly, for people with emotional disorders, stress from psychological trauma, addiction and other diseases, providing personalized treatment with the goal of bringing positive clinical outcomes by accompanying patients throughout their treatment and rehabilitation process.

Luye Life Sciences Group will continue to enhance its level of innovation and service in the field of psychiatry and neurology, and continue to build an international academic exchange platform for psychiatric and neurological work. Together with experts and scholars in this field, the company will make unremitting efforts to accelerate the development of Chinese psychiatry and enable more patients to get better treatment.